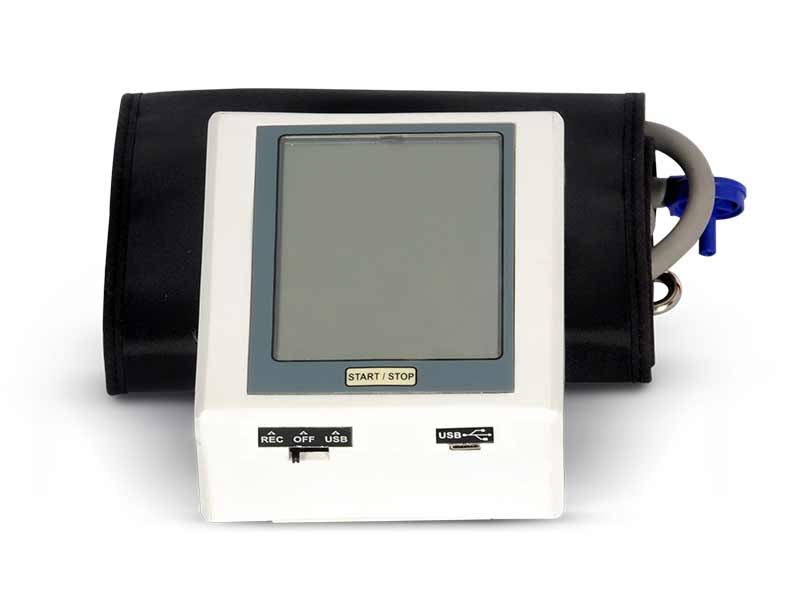 Hyperwatch-P
Ambulatory BP
HYPERWATCH-P an ambulatory BP monitoring system, records the blood pressure according to interval set by the user. The data can be downloaded on PC to obtain the trend report and summary report.
Dimensions (mm):108 X 94 X 45 (H X W X D)
Weight (gm): 360 with battery.
It uses Oscillometric method for the measurement of BP. The values are displayed on the LCD of the unit.
The parameters that can be measured are: Systolic BP, Diastolic BP and Mean Arterial Pressure (MAP) and Pulse.